Welcome to ABB Building Solutions, Community. This community has been designed for you to ask questions, find answers, and engage with ABB professionals as you continue to drive industry excellence with our marketing and sales tools.
The updated Toolbox is a valuable resource available to authorized Channel Partners. Toolbox is gated and requires a login. It contains peripheral documents including product manuals, installation guides, firmware and software updates, technical bulletins, drawings, controller strategies, project templates, pricing brochures and addendums and more. To access Toolbox, login using your credentials in the form to the right.
For new partners requiring access, please register by clicking, "Register now" and fill out the required information. Once your information is verified, an ABB Buildings Solution administrator will email you with an activation notice.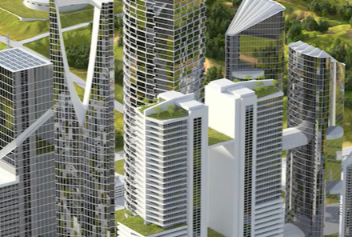 Spotlight on Building Solutions

The FusionAir Smart Sensor is taking industry-leading building automation to a new level, by further enhancing building efficiency, along with occupant comfort, and IAQ safety. FusionAir's patented safe, touchless user interaction with the sensor, gives clear feedback of the air quality status in a room. FusionAir Sensor is available to ship on November 1, 2021.

Managing energy costs may seem challenging, but ABB Ability™ BE Sustainable with Active Energy makes it easy. A simple digital platform that fits with your building management needs and enables monitoring of energy consumption in real-time so you can take action to improve efficiency.

Mid-Size Commercial Buildings
Create healthy and productive building environments by delivering energy savings, operational savings, and sustainable solutions that make an impact in mid-sized commercial buildings and on a global scale.

Training & Technical Support 
ABB Smart Building Solutions is dedicated to developing expert Systems Integrators.
Training programs provide up-to-date technical expertise for existing and new products, processes, and technology advances. Look for both online and in-person training in 2022.